Reading Time: 5 min 32 sec
Every state that has made recreational marijuana legal has had to undergo some radical changes to get the regulated industry off the ground. After all, there is a lot that the states must get done. They need to license dispensaries, license cultivators, train law enforcement agencies on the new laws regarding cannabis consumption and possession, and more. 
Several states have marijuana legalization on the ballot in 2020 and Arizona is no exception. An initiative was attempted in 2016 and failed, but there is confidence that this year, the voters will pass the legislation meant to legalize recreational marijuana in Arizona. How that will change Arizona remains to be seen, but if the changes that occurred in other states are any sign, we may know what to expect. 
Marijuana Stocks Surge
When Canada announced that the country would legalize marijuana, cannabis stocks experienced a surge of 3.34%. Cannabis and marijuana-related stocks experienced a similar surge in the United States. If Arizona voters make Arizona one of the next legal recreational states, expect to see stock prices rise. 

Recreational Marijuana and Medicinal Marijuana Would Be Handled Differently
One bill being proposed would organize the medical and recreational marijuana industries separately. Recreational marijuana sales would be put in the hands of the state liquor board. It would also do away with vertically integrated licenses. There would be separate licenses needed for cultivation, warehouse, and retail sales. 
There Will Be Limits on How Much You Can Carry or Cultivate
The proposed law will allow adults 21+ years of age to carry up to one ounce of marijuana. No more than 5 grams of that can come from concentrates. It would also allow individuals to cultivate up to 6 plants. Homes with more than one adult living there would be allowed to cultivate up to 12 plants. 
Tax Revenues Will Increase
Since there is a proposed 16% excise tax on recreational marijuana, the state will see an influx of tax revenue. The state would distribute the funds from the levied taxes among community college districts, police and fire departments, and the highway user fund. There is the possibility that like Colorado, Arizona residents may see increased tax returns. 

Smoking in Public Places Will Still Be Illegal
Just because recreational legalization is a possibility, do not expect to walk down the sidewalk taking puffs from your favorite strain. Marijuana use in public places such as parks, restaurants, bars, and the sidewalk will still be prohibited. 
Drug Testing Will Still Be Required
In some places, recreational marijuana has led to a backlash of both existing and potential employees failing drug tests. In Arizona, even if the measure legalizing recreational marijuana passes, employers will still have the right to maintain a drug- and alcohol-free workplace. 
Interruptions in the Supply Chain are To Be Expected
When Uruguay went legal across the country, they found that they did not have the cannabis supply to meet the demand along with shortages of accessories such as dry herb vaporizers, pens and disposables.
Oregon experienced the opposite problem. There were reports of some dispensaries running out of product in California when they legalized, but Oregon has an immense surplus. Expect that there may be some supply chain issues until the supply and demand market adjusts. 

Some Marijuana Offenses May Be Expunged
California, Maryland, Colorado, and other legalized states have made it easier to expunge certain marijuana offenses. In September 2018, the mayor of Seattle ordered the courts to purge all marijuana offenses between 1996 to 2010. 
Weed Will Get Stronger
With marijuana legalization, there is a good chance that the percentage of tetrahydrocannabinol (THC) will increase. The average THC percentage in strains available on the black market is around 10% and in marijuana available from dispensaries it averages at 18% with some as high as 30%. 
Underage Marijuana Use May Decline
One thing that opponents cite as a reason against marijuana legalization is the possibility of minors having easier access to marijuana. However, underage drug use has declined in states where recreational marijuana is legal. Between 2014 to 2016, the percentage of underage drug use declined in states that had legalized recreational marijuana.
Opposition in Surrounding Conservative States May Increase
When Michigan announced that marijuana legalization would be on the ballot in 2016, conservative counties Crawford and Otsego passed resolutions opposing the measure. They could not override state legislation, but it could be something that conservative counties and nearby states attempt. 
Final Thoughts
The states that have so far legalized recreational marijuana are reaping the benefits in terms of tax income and increased tourism. Recent polls show that even conservatives are trending towards national marijuana reform, with more than half of conservative voters now favoring legalization according to some polls. Like we said earlier, Arizona has attempted to legalize before in 2016, and the measure only narrowly failed to pass. Things are looking better for 2020 however, because the cause has been united behind a couple of pieces of legislation rather than many pieces. If legalization is approved by the voters, expect to see dispensaries catering to the recreational crowd by the summer of 2021. 
If you're wondering what the latest cannabis testing regulations in Arizona would be, read this post.
The opinions expressed in this article are those of the original poster's. All opinions expressed in this blog post are the author's own and do not reflect the view of Baked Bros or its affiliates.
Author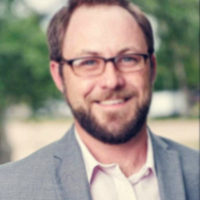 Michael Jacobs is a marketing and creative content specialist at GotVape.com with primary focus on customer satisfaction. Technology and fitness combined with a healthy lifestyle are his main talking points.