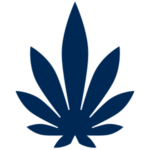 About Us
Baked Bros™ is founded and operated by two self-proclaimed "Stoners" in the state of Arizona.
MISSION:
Our mission is to change the way the world views cannabis and optimize the lives of our diverse community of consumers. We are dedicated to providing consistent and excellent products that ignite the imagination of those who consume them. Integrity matters to us, and we are committed to transparency in all that we do. We strive to not only be a leader of quality edibles, but more importantly, a leader in education, cannabis reform, and our community.
We are a mission with a company, not a company with a mission
VISION:
Our vision is one of unity and impact. A world where the stigma of cannabis is a remnant of the past and our industry's integrity, restored. A future where optimism and imagination flourish, one that enables individuals to be who they are without judgment. We see a world where freedom and democracy allow people to nurture their minds, bodies, and spirits once more with cannabis.